The National Environment Agency (NEA) has organised another Clean & Green Hackathon, this time the themes include minimising food and plastic waste, and ways of improving our hawker centres. More details below! Be sure to sign up!
Whether you're an environmental expert or social historian, a developer or designer, policymaker or marketer. This is the challenge for you!
Come brainstorm ideas and work with innovative people to create solutions to empower Singaporeans to reduce waste and recycle, and enhance the hawker centre experience!
---
HACKATHON
Programme for Hackathon Kick-off
You're invited to the ECO Connect Networking Session with corporates and NGOs that contribute to a clean and green Singapore.
Following this is the Hackathon kick-off that features presentations by experts to inspire you, an overview of the themes and the opportunity to pitch your idea to the audience to form your team!
Date: Friday – Sunday, 14-16 November 2014
Networking Session: 5.30pm to 7pm
Hackathon Kick-off: 7pm to 9pm
Venue: 237 South Bridge Road
Also check out the Pre-Hackathon Workshop and Tech Workshop we're organising!
---
THEMES
Minimising Our Waste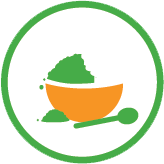 "Food waste" is defined as food that is discarded or sent for recycling or disposal, and includes peelings, skins, bones, shells, etc. Food waste is produced in homes, as well as during food manufacturing processes and in the catering industry, food courts, restaurants, supermarkets, hawker centres, etc. Waste statistics in 2013 revealed that Singapore generated 796,000 tonnes of food waste, making up approximately 10% of the total waste generated. The amount of food waste generated in 2013 was also an increase of almost 40% from 558,900 tonnes in 2007 and close to 50% came from households.
While the increases could be attributed to an overall growth of our economy and population, the aim would be to reduce our amount of food waste.
Key drivers of unnecessary household food waste might include purchasing food in excess of actual needs resulting in spoilt food, as well as poor storage and portion planning.
Problem Statements
Before people can be motivated to change their behaviour and reduce food waste, it is necessary for them to be aware of how much is wasted, the impact of this waste and what can be done to reduce it. Awareness, like for the case of most problems, is the first step to finding a solution.
How can we use apps and other forms of technologies to:
help us understand our waste patterns;
assist appropriate purchases of foodstuff;
enable better management of food purchases (e.g. track expiry date of food); and
ultimately, drive changes in our behaviour to reduce food waste.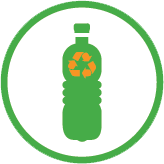 It is hard to imagine life without plastic. The amount of plastic waste generated globally each year is staggering. In Singapore, of the 832,200 tonnes of plastic waste generated in 2013, only 11% of the plastic waste was recycled and the rest was incinerated. Plastic is used extensively in packaging, especially in end-consumer products and disposables. To start, there are many opportunities to reduce the amount of plastic we use, and to reuse plastic as much as possible, before recycling it.
Problem Statements
Reduce
What can we do to inform and educate our community about the ways to reduce unnecessary purchase of plastic products, disposables or products with plastic packaging?
Reuse
Can we use technology to encourage people to reuse plastic products and reduce dependence on plastic disposables?
Recycle
How can we encourage the community through technology and behavioural support initiatives to increase the plastic recycling rate? Like with energy consumption initiatives, how can we leverage personal or community competitiveness to proactively address this growing problem?
Improving Our Hawker Centres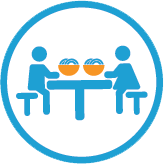 Hawker centres have long been established as a location for inexpensive and good local food. Integrated with wet markets, they are communal spaces for Singaporeans to do their grocery shopping and meet up with their neighbours.
Initially designed to house street hawkers, hawker centres and wet markets have become a draw for locals/tourists, patrons like them seek out hawker centres to taste the culture and tradition from Singapore's local chefs.
The operating hours of the stalls are largely determined by stallholders. Over time, this has led to some centres being known as "day" hawker centres while others as "night" hawker centres. Similarly, most stalls in the wet markets only operate from morning to early afternoon. This affects the dining and shopping options for consumers and the vibrancy of the hawker centres.
Problem Statement
With technology and big data making lives easier, how can we utilise technology to improve the efficiency of the operations and services of the hawker centres and the hawkers themselves?
How can we make hawker centres more attractive to the patrons? With the different opening times and myriad of hawkers in each hawker centre, how can we provide up-to-date information on food prices, food options and operating hours to the patrons?
---
PRIZES
First Prize         $2,000
Second Prize    $1,500
Third Prize        $1,000
Best Tech         $500
Best Design      $500
Best 'Maker'     $500
---
Sign up here!
Our partner, UP Singapore, would be happy to answer your questions. Drop them an email at hello@upsingapore.com.